How to Estimate Home Remodeling Costs Like a Contractor—In Minutes While You're Still At the Property
Stop losing bargain priced houses to other investors who act more quickly or bid higher than you
Always understand what a fair price is for every repair
Know when to walk away from a house that looks better than it actually is
From The Desk Of Don Petrasek
-Cleveland, Ohio
Dear Real Estate Investor,
If you'd like to be able to act quickly AND minimize your risk when buying fixer upper houses then its a good thing you found my site.  
I'm going to show you how to estimate repair costs like a contractor and make offers immediately that virtually guarantee you a good profit.  All this without running the risk of bidding lower that you have to and losing the property.  I'm also going to show you how to make sure contractors don't take advantage of you once you've purchased the house.

The BIG Gamble: How I Used to Buy Fixer Upper Houses...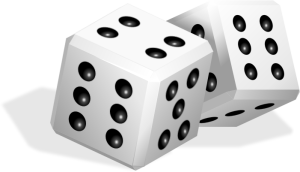 For a long time, I believed that in order to be successful buying distressed real estate you needed an equal combination of experience and luck.  Sometimes you win, sometimes you lose.  The hope was that in the end, you'd win more than you lost and it would all be worthwhile. The important thing was making offers quickly - just doing the best you could when it came to estimating repair costs - so that you could buy as many houses as you were able to.  You got a little better with each project and so did your chances for success right?
I spent time and money buying courses and trying to really learn the business.  The information I got seemed to support my mindset.  One real estate guru went as far as suggesting that you create 3 repair cost price points - say $5,000, $10,000 an d$20,000 and just use one based on the condition of the house instead of doing a complete analysis.  His theory was that if you buy the house at the right price, you can absorb unanticipated repair costs and still make money. This is certainly true in theory - but I found out very quickly that if you bid at this level you'll almost never buy houses....because someone who does a thorough analysis and knows what a safe high end price is will always outbid you.  Even if you don't have any competition, your offer will look so low that the seller won't even consider it.  I was either outbid or my offers were disregarded way too often. 
I also saw a lot of statistics that seemed to support that the way I was thinking was just the way it was.  One documented that 26% of all house flippers lost money in 2006 - at the peak of probably the best market you and I will ever see.  They took an average loss of $16,814.  This was based on a statistic compiled by a company with 47 years experience in the real estate information industry....and one that's widely available on the internet.  I had no reason to doubt that it was both accurate and a good representation of how the business worked. I was trying to build up a thick enough skin so that I could wing it on repair cost estimates, write offers while I was still at the property if it looked like a good deal (based on the "eyeball it" method) and still get a good night's sleep. But it wasn't working.  I was stressed every time I bought a house - heck every time I even looked at a house.  And despite this intensity, I wasn't achieving the consistent success that I wanted.
FINALLY, I Figured It Out!
I was operating using a modified version of the "3 cost" rule that I just told you about. I'd pick a cost range and then make sure it looked like enough to cover the big repairs (like replacing windows and doors) + had some $s left for the minor items (like painting and yard cleanup).  If it didn't, I'd add $s to create an overall repair amount that I was more comfortable with. But in the end, I was still "eyeballing it."  The result was almost constant worry from the time my offer was accepted thru the time the property was complete. Would I make a profit?  Worse, did I even have enough $s to complete the project?  Were the finishes I could afford high enough quality to attract buyers or even good renters?
When I bought a property for around 50% of its true market value and based on this method predicted a 30% equity gain...but ended up with around a 12% equity gain (that would have been almost completely wiped out had I sold the property), I decided enough was enough.  I couldn't go on like this. I spent a lot of time thinking about the investors I had worked with over 20 years as a Realtor and mortgage broker.  Most of them were doing the same thing I was (and were experiencing the same results)...but I remembered a few who were different.
The investors I knew that were getting serious results—all had a system that they used to evaluate every property that came their way.  They also managed each project exactly the same way.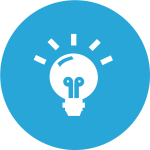 And that's what I was missing.  I needed a system based on estimating all costs quickly and accurately so that I knew exactly how much I could offer on any property.  This would also allow me to quickly evaluate any contractor's bid and decide whether it was fair or not....and also its impact on my overall budget. That's when I invested the time to create the Rehab Offer Calculator house flipping spreadsheet.  The tool proved to be so useful and unique that I started offering it to other investors via the Internet.
A Great Solution - But Customers Wanted More!
The Rehab Offer Calculator has been downloaded thousands of times and used by fixer upper house buyers all over the country.  The feedback I've received has been beyond my expectations. Easy to Use, Delivers Quick Accurate Repair Estimates, Allowed Me to Make an Offer Confidently are just a few of the comments I've received through email and conversations with my Customers.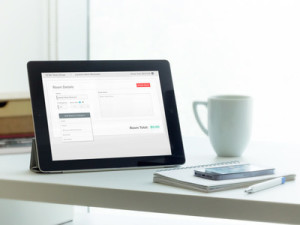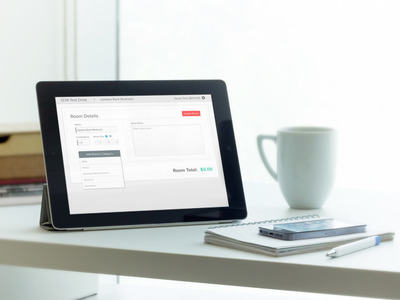 As IPads and Android tablets started growing in popularity and becoming more powerful, some of my users wanted more.
I was getting requests at least weekly, sometimes daily, for a version that they could use on their tablet while they were still at the property. I spent a great deal of time working with Rehab Offer Calculator Customers who also used tablets to understand how they might use this new tool.  I then hired a local software development company.
After about 6 months of work, the Home Remodeling Cost Calculator was launched. My customers told me that the Home Remodeling Cost Calculator had to be web based so that it could be accessed from any type of device - IPad, Android Tablet, Smart Phone, PC or Mac Ultrabook or any laptop.
It was also clear that it had to be the type of application that people could just pick up and start using.  Real estate investors are busy people, often spending 20-30 hours a week on fixer upper projects while also working a demanding full-time job, so don't have the time to dedicate to learning software. I started by making the home page layout simple.
Easily recognizable icons
Easily recognizable icons help guide you to the function you need quickly - even if you haven't logged in for a while.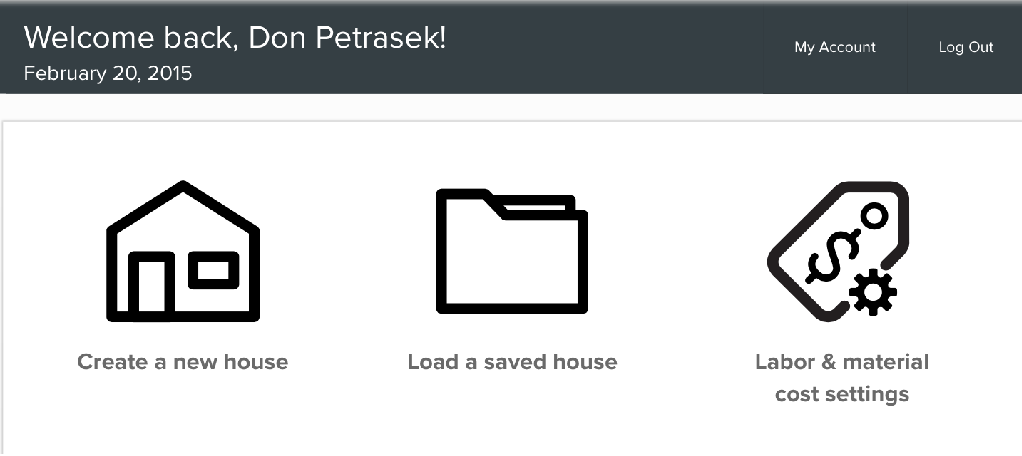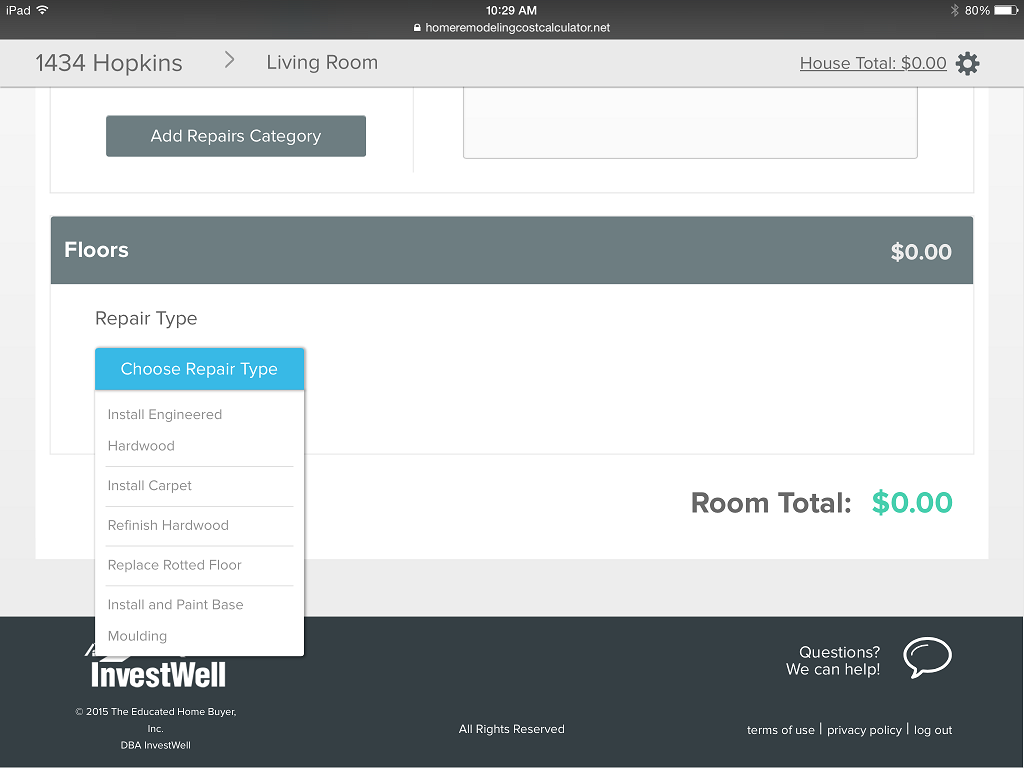 Minimal measurements to input
My customers told me - and I knew from my own fixer upper house buying experiences - that you don't have time to do a lot of measuring, converting or fumbling around looking for a particular type of repair as you do your house inspection. Pop in the measurements from the MLS listing page, and you're in business!
Repairs organized by Room Type
So I only included repairs that are applicable in each room, most measurements are auto calculated based on room size and repairs are organized in easy to understand categories.  I included a "DIY" button so that the labor cost could be easily removed from repairs you plan on doing yourself.  Materials and Labor costs can be changed for any repair and you can add more dollars for any room to cover unexpected issues (contingency).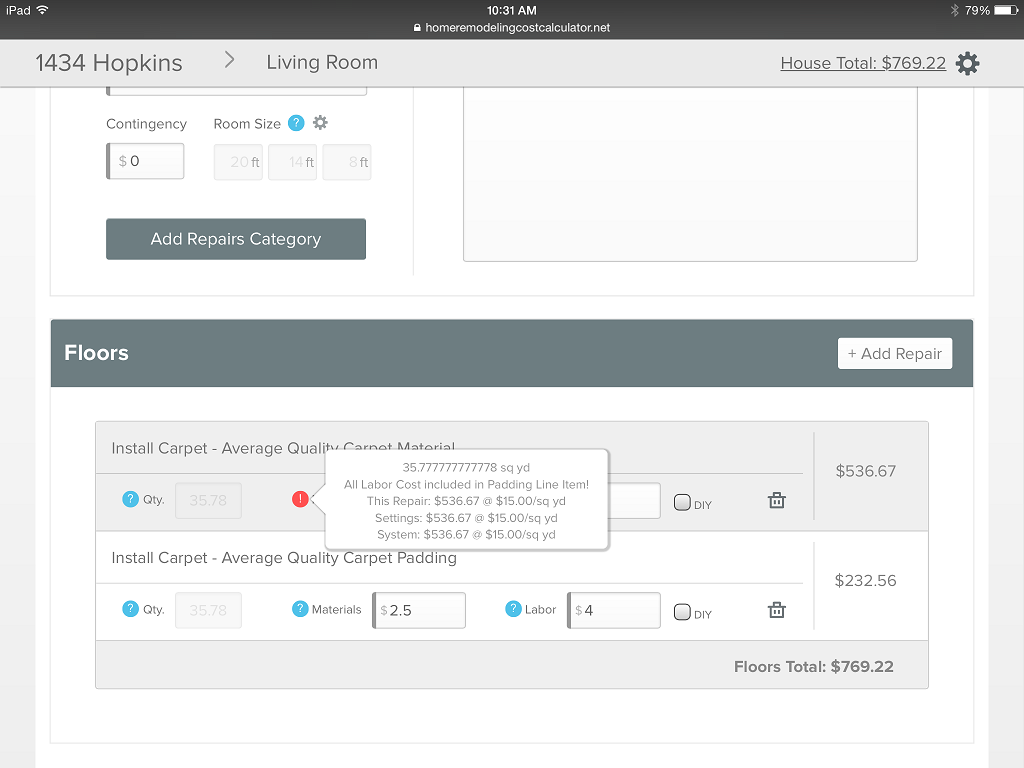 Every customer that I spoke with was concerned with making sure that the costs included were accurate for their area of the country.  Most also wanted the ability to enter their own Labor and Material costs at some point if they chose to.
Cost adjustments based on your region
All the system costs in the Home Remodeling Cost Calculator are adjusted based on the cost region you select (about 70 across the entire United States including Alaska and Hawaii).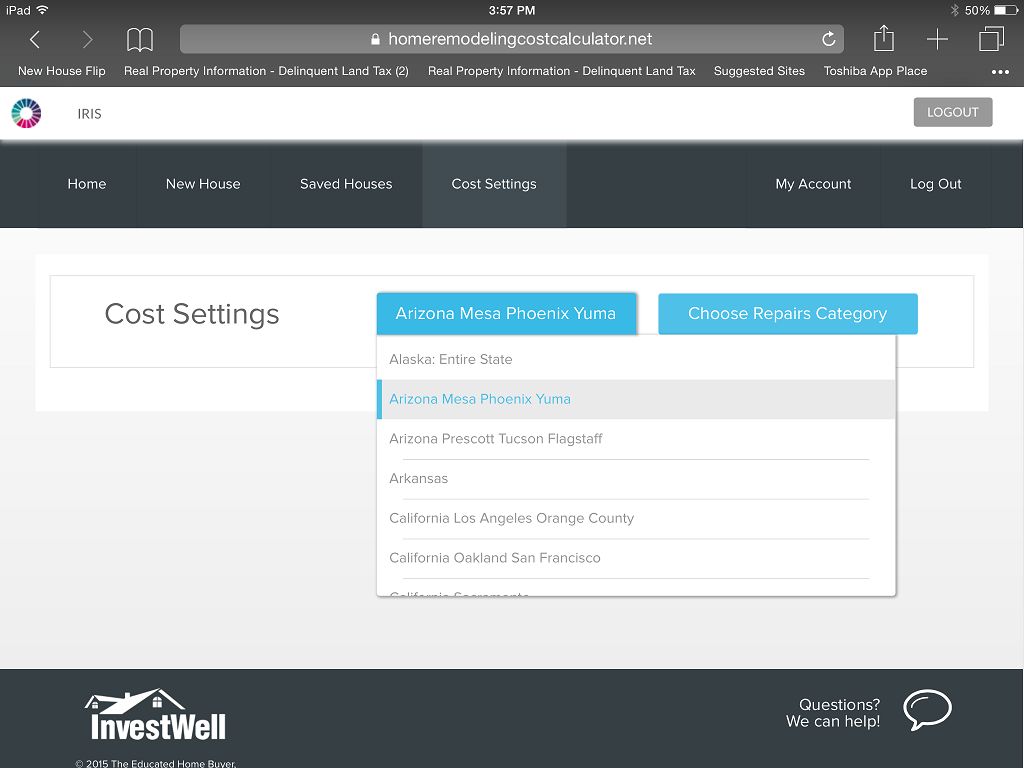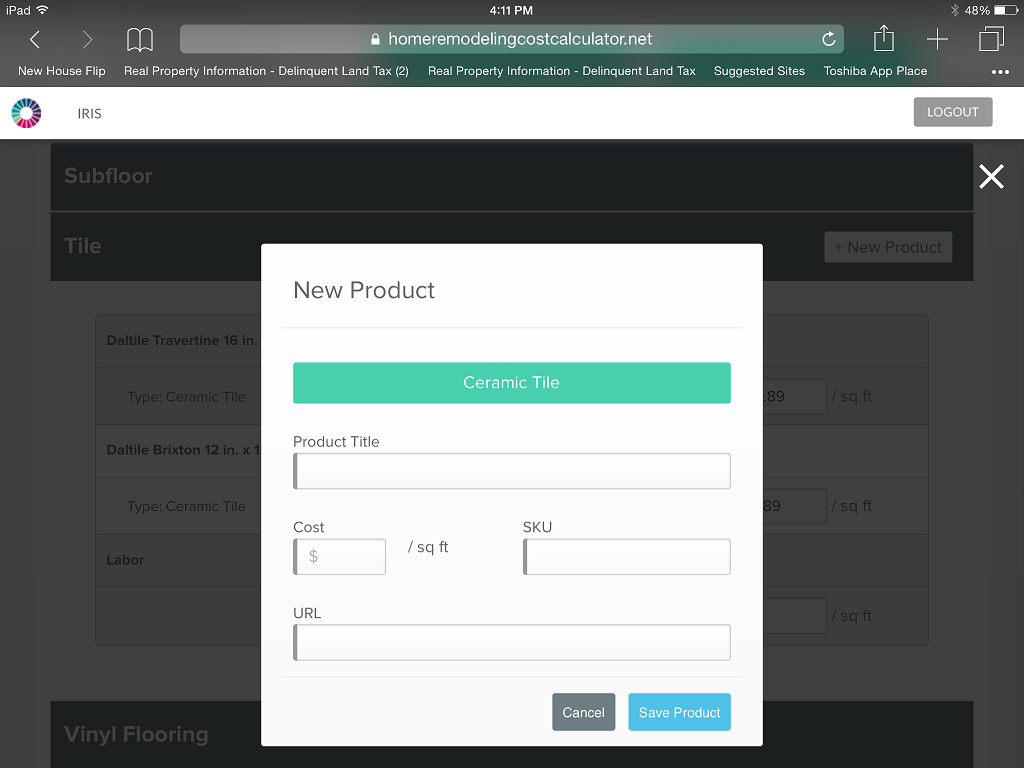 Enter your own Materials & Labor costs
You can adjust any Material or Labor cost once and your cost changes will instantly be reflected in every room.  A complete set of materials selections are included but you can also add your own products if you use materials that are different from the system selections.
Finally, my customers stressed the importance of having reporting that they could use to manage contractor bids and the renovation project once they had purchased the house.
Contract & Room by Room Reporting
I included Contractor and Room by Room Reporting.  Cost estimates can be included or hidden on each version.  So you can create a contractor report, hide the costs and give it to your contractor as a spec sheet.  Or include the costs and use it to compare to bids you receive.  The Room by Room reporting with costs hidden provides a punch list for contractors - hang one in each room to remind them of all the individual work items that need to be completed.  Reports are output in csv format and can be opened on your tablet!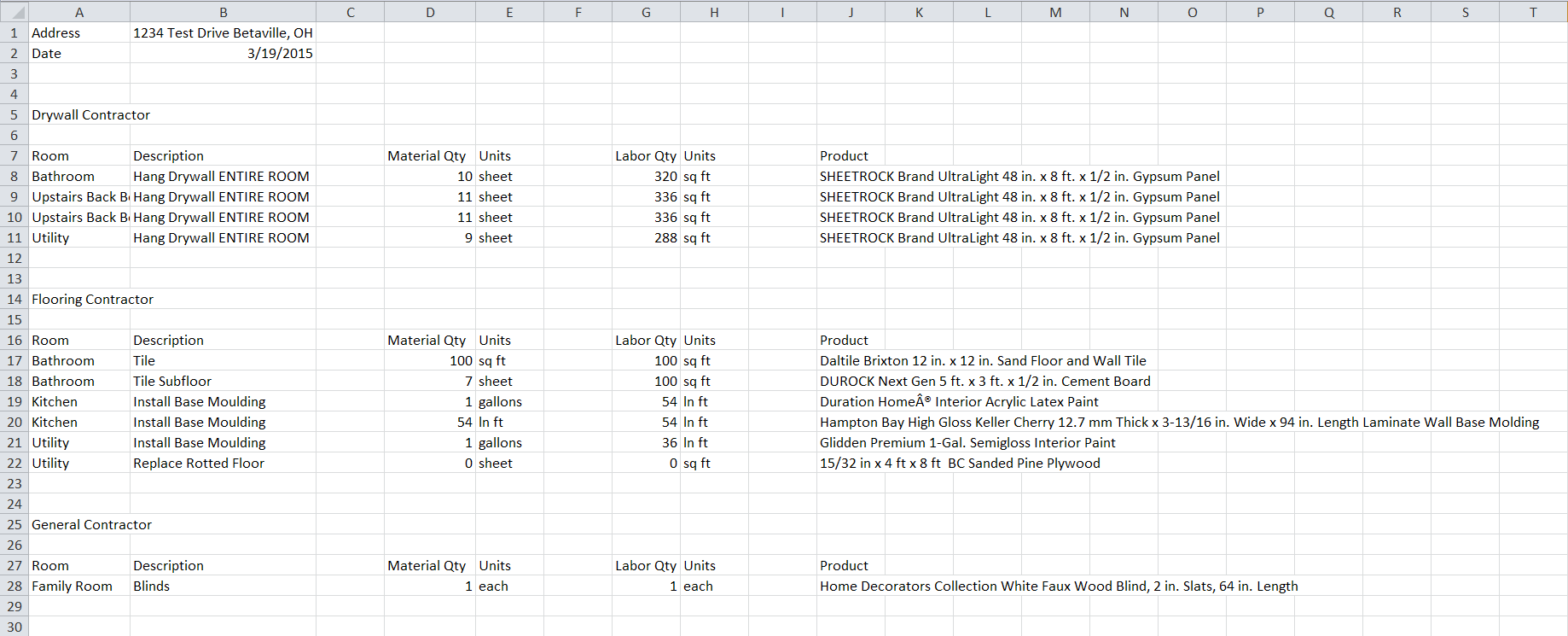 Watch How it all Comes Together in This Video
5 Ways That The Home Remodeling Cost Calculator Will Instantly Help You Become More Successful Buying Fixer Upper Houses...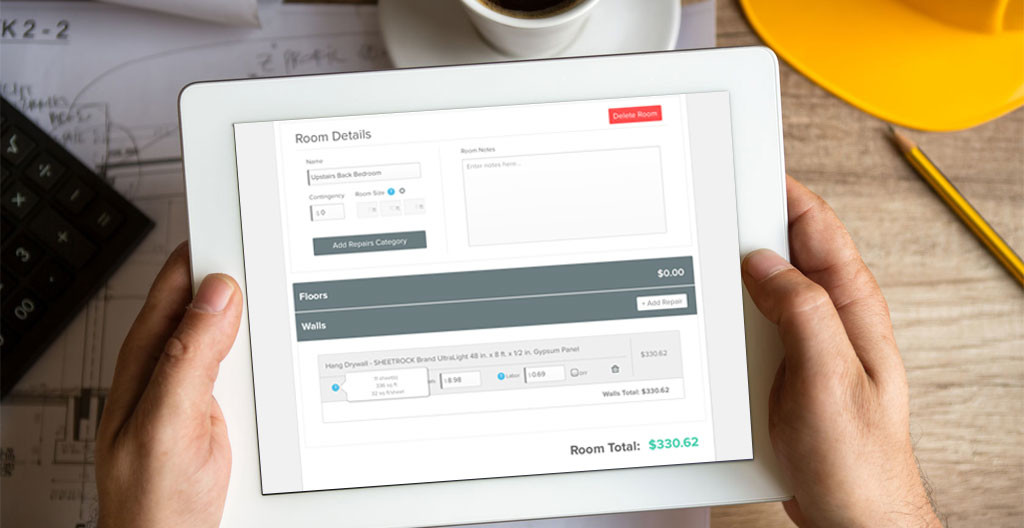 #1 Estimate Repair Costs Like a Contractor, Even if You Don't Know Which End of the Screwdriver Does the Work
Anyone, even someone with no home repair or construction experience, can use it to accurately estimate the cost of all the repairs a fixer upper property needs and what the maximum offer for the property should be.
#2 Stop Worrying That You're Paying Too Much for Repairs
The Contractor report feature allows you to easily compare your estimated amount to contractor bids.  You'll know instantly whether or not the price a contractor is giving you is reasonable or not.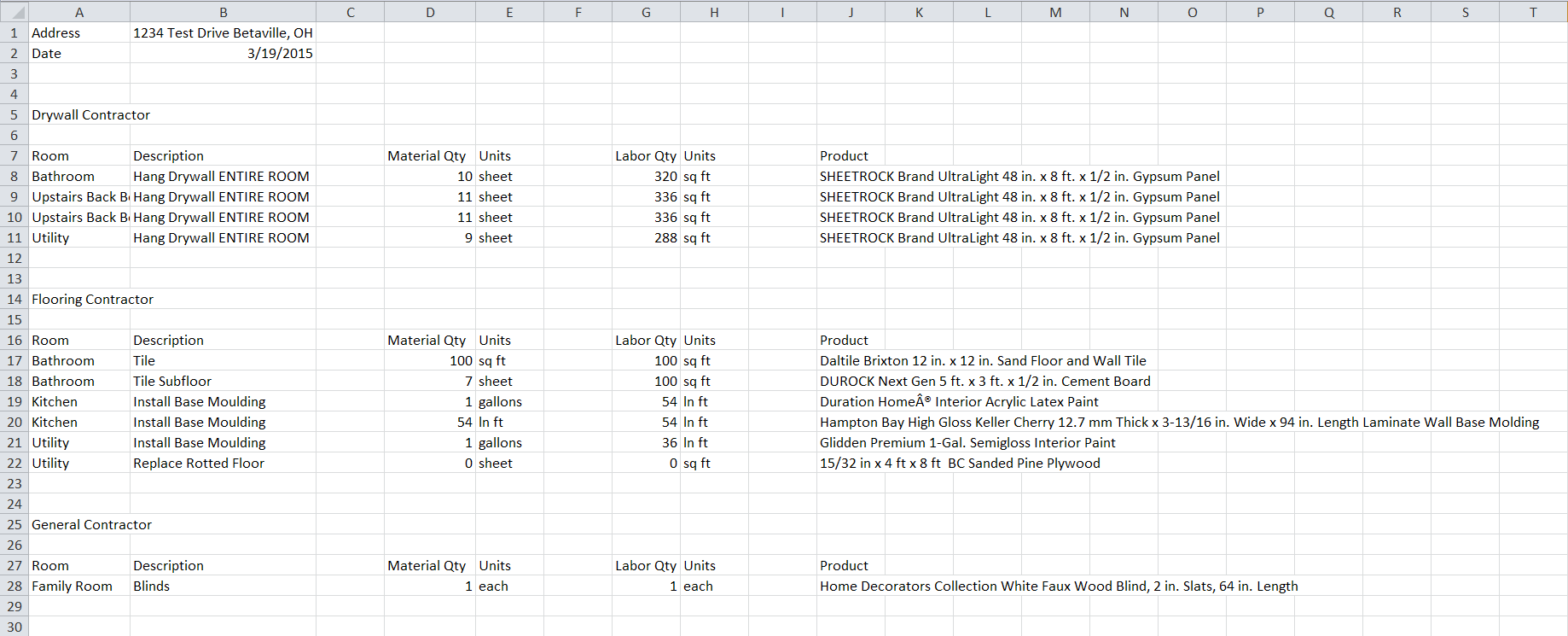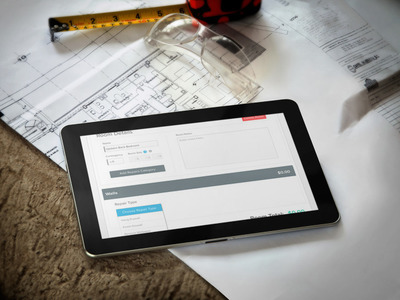 #3 Put a Complete Whole House Repair Estimate Together - As Quickly As You Can Walk thru a Property
Over 400 current Labor and Materials costs are included.  These costs aren't just industry averages or some other vague number but rather actual labor and materials (mostly Home Depot) costs.   Most inputs require you to just choose from a drop down or check a box to indicate that a repair is needed - I've eliminated the complicated time consuming measurements that other house flip and repair cost estimator tools need to work!  Don't waste your time doing dozens of measurements in every property you consider.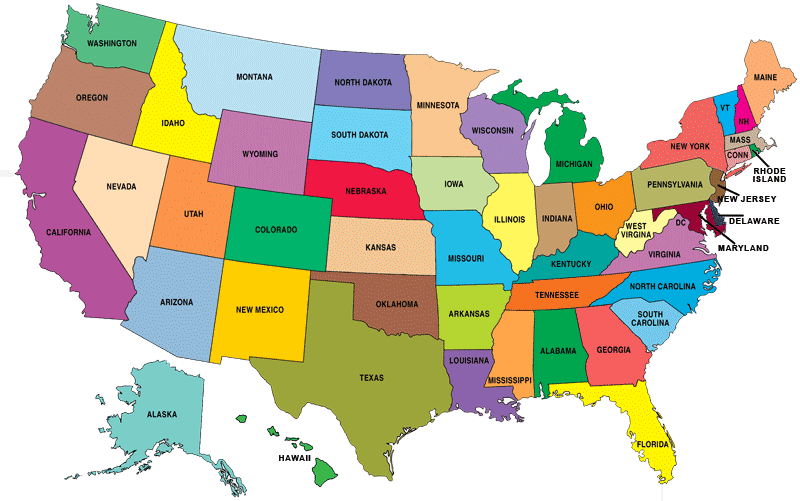 #4 The Regional Cost Adjustment feature allows you to adjust the estimate costs used to match costs in your area!
#5 Add Materials, Change Costs - Customize for your Needs
Use the Preloaded Labor and Materials costs or easily input your own if you are an experienced re-habber.  Even add your own materials selections so that the estimates you create include exactly the materials that you intend to use.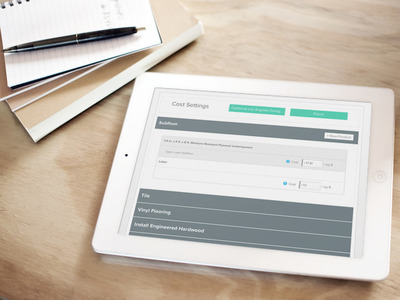 For A Single Payment of $99 You Get Lifetime Access (never expires) and Can:
Make immediate offers with confidence
Save thousands by knowing what a fair price is for any repair
Sleep well knowing what profit you're going to make
Organize your rehab by just clicking a button
Click Get Instant Access to the Home Remodeling Cost Calculator
Also Included at no additional cost:
Unlimited downloads of my Offer Calculator
Instantly determine the maximum price you should pay for any fixer upper house based on repairs needed, purchase holding and selling costs and desired profit.  Works with Excel or Google Sheets.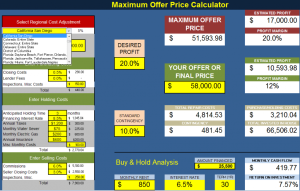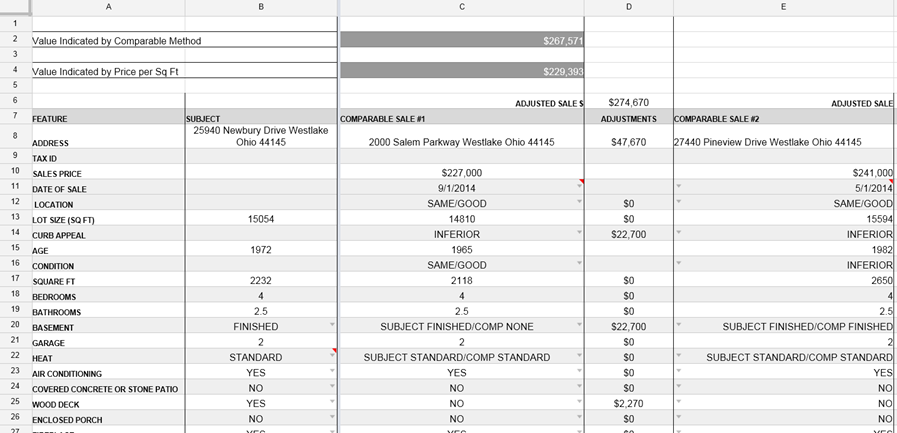 Unlimited downloads of my After Repaired Value Calculator
The ultimate cheat sheet for estimating the after repaired value of any house.  The ARVC spreadsheet (works with Excel or Google Sheets) is simple to use.  Automatically computes property value adjustments and market value.
CONSIDER THIS: Construction cost estimating software can cost $600+ or have monthly subscription fees over $99, and be difficult if not impossible for anyone without 10 years experience in construction to use.  Its often hard to find the repair you need because there are so many line items included (for repairs that you'll never have to worry about).
But you won't have to spend $100/month on a tool that will help you avoid overspending on a fixer upper property.  For a single payment of $99, you get access to the Home Remodeling Cost Calculator that never expires - no recurring charges.  You can estimate as many houses as you want and access the tool as often as you'd like.
If you earn $60,000 a year, your time is worth $29 per hour.  If you save just 4 hour sthroughout the course of the entire month by using the Home Remodeling Cost Calculator instead of trying to figure out costs yourself.....you come out ahead.  Its hard to imagine that anyone actively looking for properties wouldn't save at least 5-6 hours during an average month and more importantly protect themselves against taking a loss on a house or paying a contractor too much for a repair job. 
Spend your time buying & selling houses - not fumbling through complicated software meant for contractor use or searching the internet for home remodeling costs.